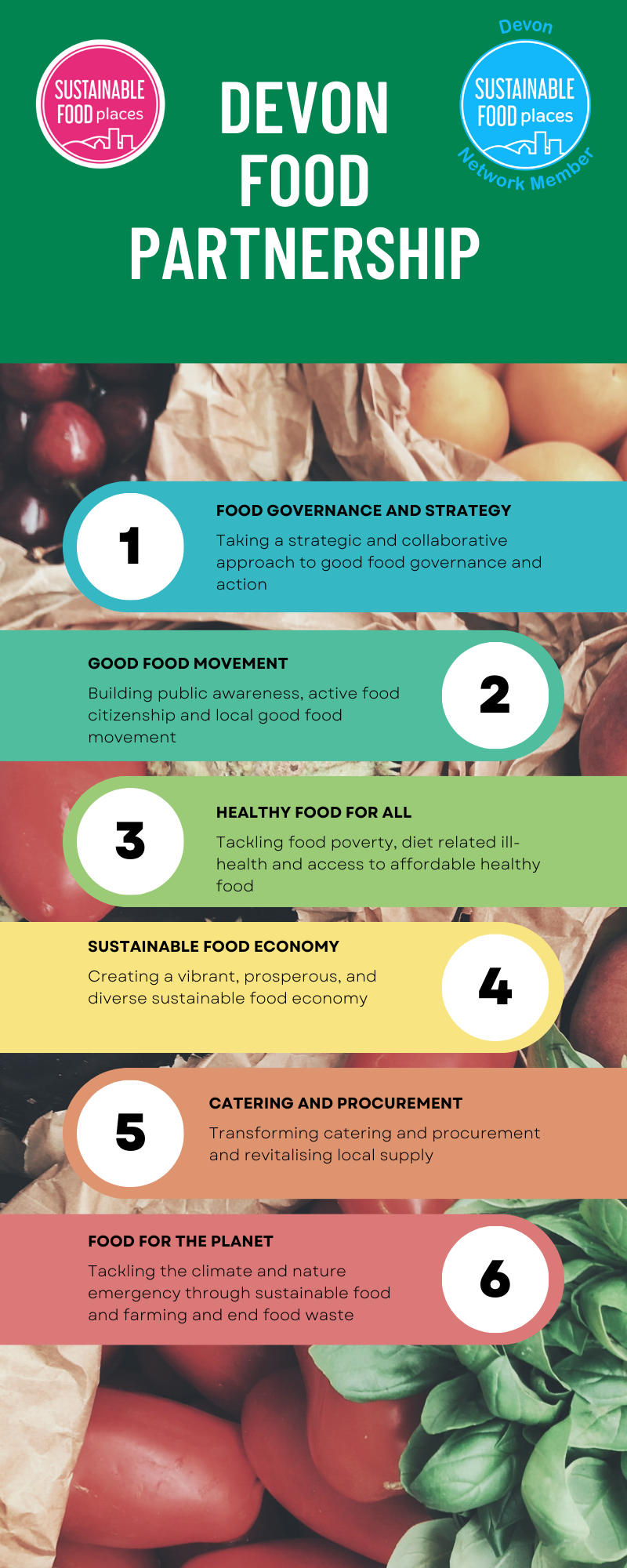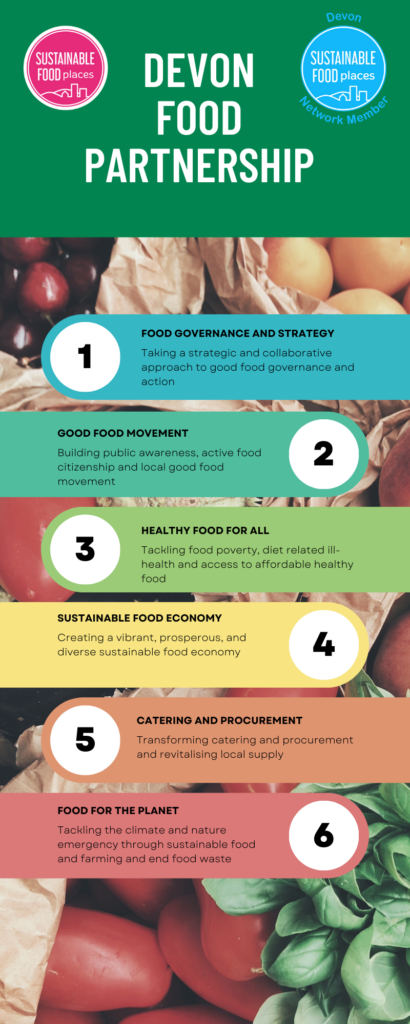 The Devon Food Partnership is a joint initiative which seeks to enable collaboration and communication across Devon's food and farming sector.
Although we are hosted within Devon County Council, the Partnership is led by variety of stakeholders covering the whole Devon geography (including Plymouth and Torbay) and all parts of the food system.
Since 2021, the Partnership has been a member of the Sustainable Food Places (SFP) network – a national partnership programme led by the Soil Association, Food Matters, and Sustain. Our work is aligned with the SFP's six key themes:
Food Governance and Strategy: Taking a strategic and collaborative approach to good food governance and action.
Good Food Movement: Building public awareness, active food citizenship and a local good food movement.
Healthy Food for All: Tackling food poverty, diet related ill-health and access to affordable healthy food.
Sustainable Food Economy: Creating a vibrant, prosperous and diverse sustainable food economy.
Catering and Procurement: Transforming catering and procurement and revitalizing local and sustainable food supply chains.
Food for the Planet: Tackling the climate and nature emergency through sustainable food and farming and an end to food waste.
The Devon Food Partnership is also part of the Devon Carbon Plan, the roadmap for how Devon will reach net-zero emissions by 2050 at the latest, under the Food, Land and Sea theme.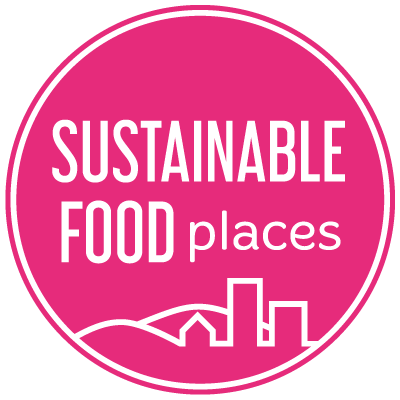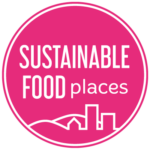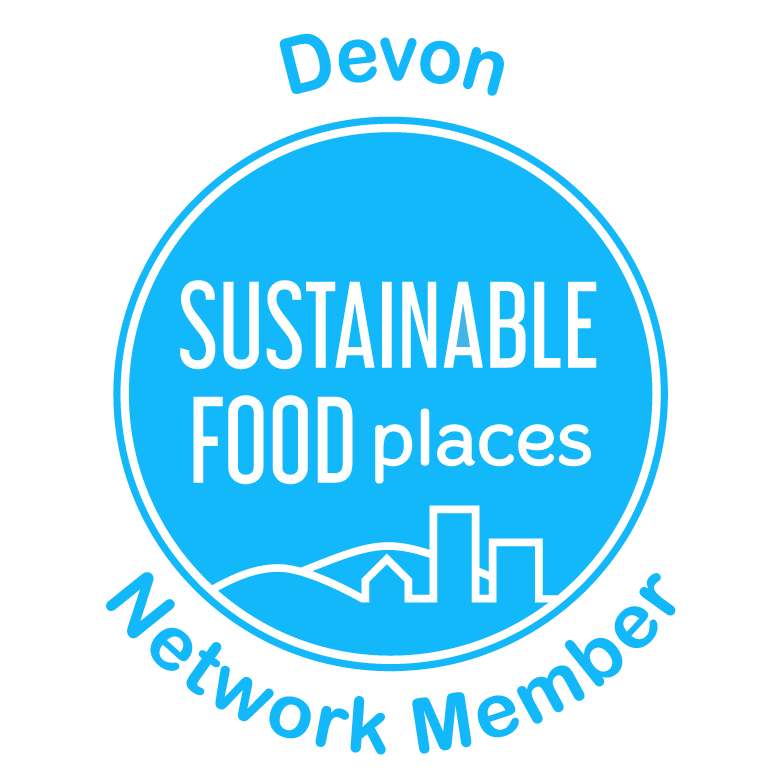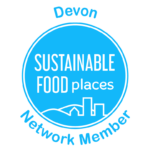 Sustainable Food Places is a partnership programme run by the Soil Association, Food Matters and Sustain. It is funded by the Esmée Fairbairn Foundation and The National Lottery Community Fund.