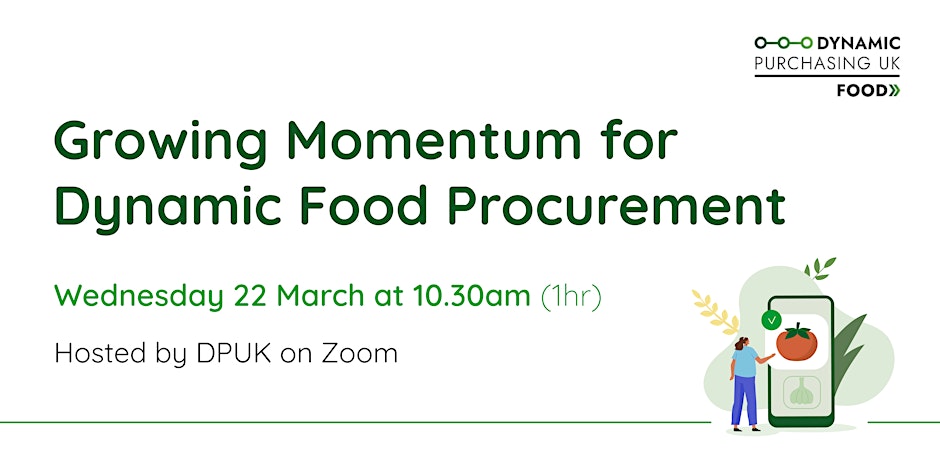 Dynamic Purchasing UK Food (DPUK Food) are hosting a webinar to provide an update on efforts to move towards Dynamic Food Procurement across the UK.
'Growing Momentum for Dynamic Food Procurement' will be an opportunity to hear directly from a few regions about their efforts to move forward towards establishing Dynamic Food Procurement. The event is aimed at anyone interested in Dynamic Food Procurement in the public sector and beyond.
Following this, DPUK Food will be arranging smaller, more focused, regional workshops.
The 'Growing Momentum for Dynamic Food Procurement' webinar will be hosted on Zoom at 10:30-11:30 on Wednesday 22nd March 2023. For further information and to register your place, please visit the following Eventbrite link: https://www.eventbrite.co.uk/e/growing-momentum-for-dynamic-food-procurement-tickets-548876663877 .