The National Food Strategy: What could this mean for Devon?
The Devon Food Partnership will hold a virtual event to discuss how the National Food Strategy will affect different elements of the food system in Devon and how you can get involved
Monday 6th December 10-11:30am
Please follow this eventbrite link to register.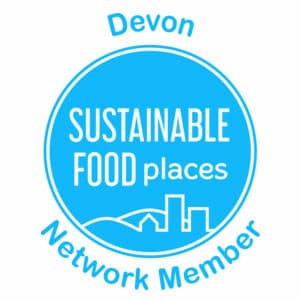 The first Devon Food Partnership event will formulate an open discussion that will be written into a report that will be submitted to the white paper team as Devon's response to the National Food Strategy.
The National Food Strategy contains recommendations to address the major issues facing the food system: climate change, biodiversity loss, land use, diet-related disease, health inequality, food security and trade. There are 4 main strategic objectives:
Escape the junk food cycle to protect the NHS
Reduce diet-related inequality
Make the best use of our land
Create a long-term shift in our food culture
The Devon Food Partnership has been established, to enable collaboration and open communications with food stakeholders across the county. The partnership is a joint initiative, and its vision and development are driven by a variety of organisations. The Partnership is also part of Devon's Interim Carbon Plan, under the Food, Land and Sea theme.
In July 2021, Devon Food Partnership was awarded Sustainable Food Places membership which is a national programme to improve food systems at a local level. This event is the first to be held by the Devon Food Partnership.
The speakers will discuss what are the key elements of the National Food Strategy that could promote change in 5 sectors of the food system.
Sectors:
Public sector/schools
Farming
Food security
Sustainability
Local/Devon business
Q&A panel