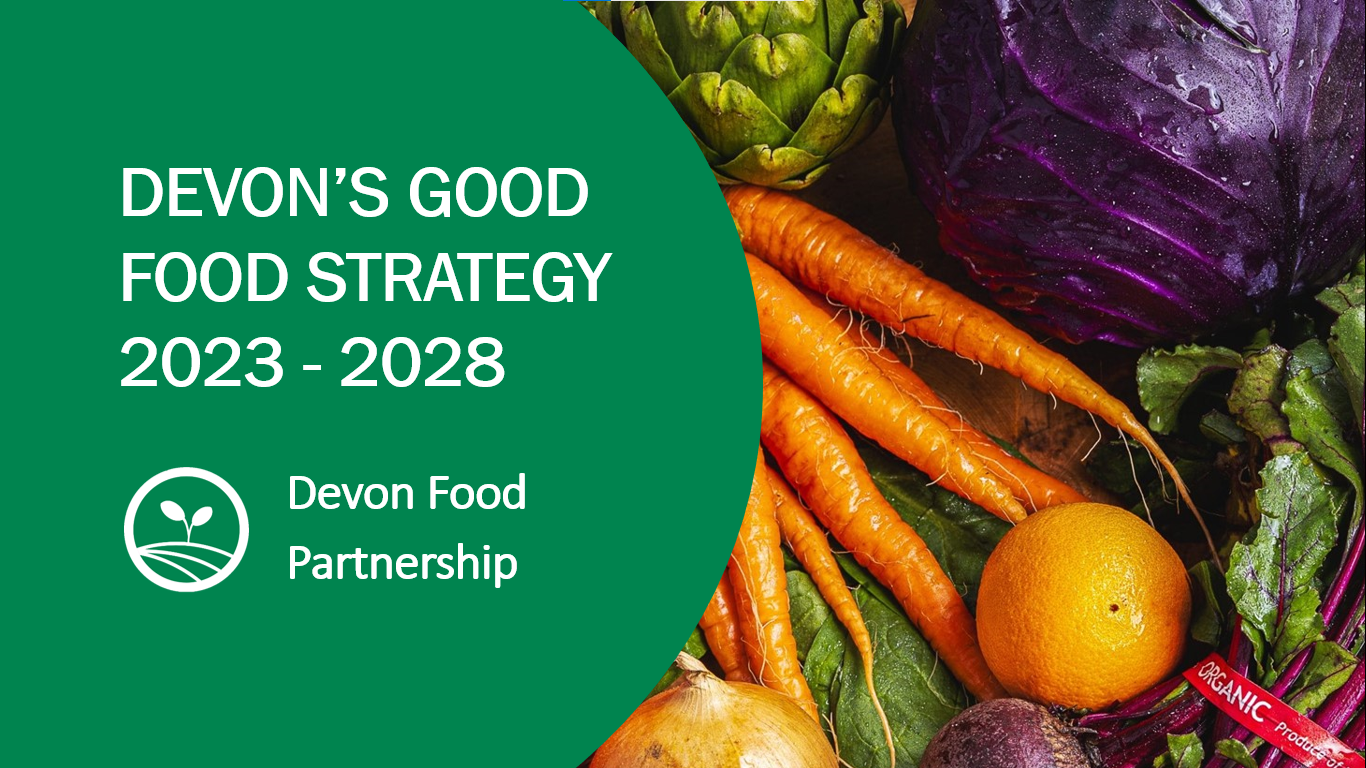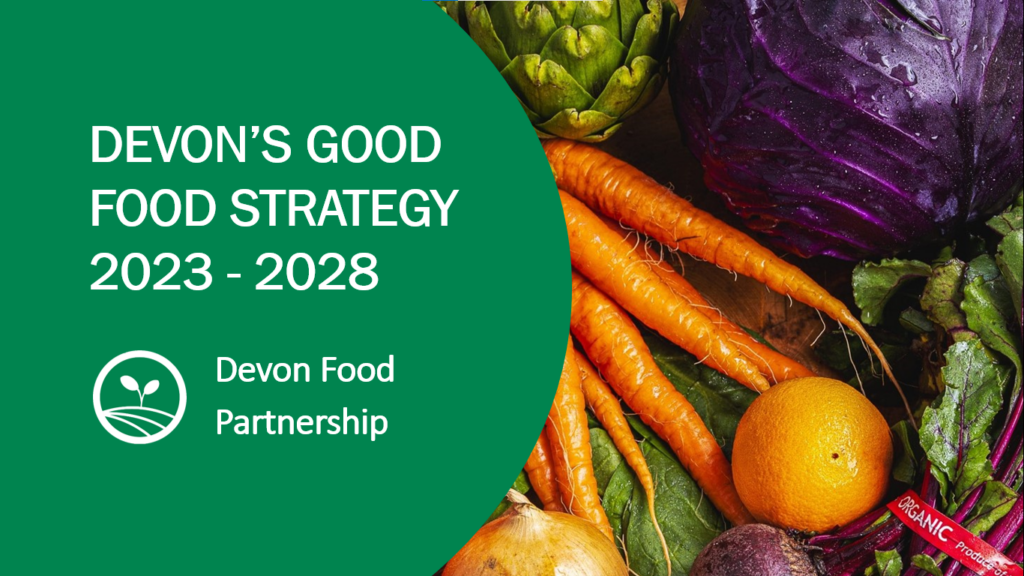 Devon's Good Food Strategy 2023-2028 has been publicly launched at an event hosted by the Devon Food Partnership.
Written in collaboration with representatives from across the food system, the Strategy identifies the priorities for Devon's food and farming sector for the next five years. The document is structured around Sustainable Food Places' six key principles:
Food Governance and Strategy: Taking a strategic and collaborative approach to good food governance and action.
Good Food Movement: Building public awareness, active food citizenship and a local good food movement.
Healthy Food for All: Tackling food poverty, diet related ill-health and access to affordable healthy food.
Sustainable Food Economy: Creating a vibrant, prosperous and diverse sustainable food economy.
Catering and Procurement: Transforming catering and procurement and revitalizing local and sustainable food supply chains.
Food for the Planet: Tackling the climate and nature emergency through sustainable food and farming and an end to food waste.
Each of these themes were addressed in turn at the launch event, which was attended by nearly 50 food stakeholders from across the county. The outcome of the day's discussions will serve as a basis for future action on the strategic priorities.
A copy of the Strategy can be downloaded here.